Cherry blossom season is upon us and the days are warming up. Join me for my top 5 hanami spots in Japan as you decide where to stake out for your own cherry blossom-viewing itinerary...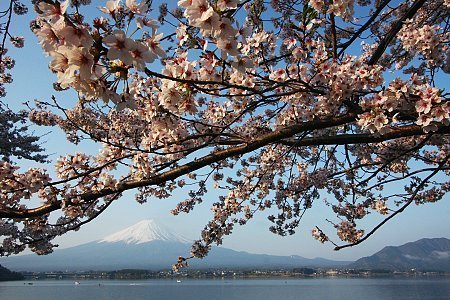 5. Shinjuku Gyoen
If you want a picnic in the park conveniently located in the heart of Tokyo, this is it...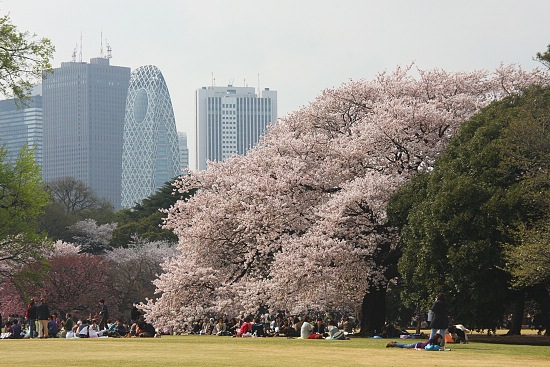 Image Source
4. Sankeien Garden
This garden in Yokohama is a truly stunning spot for a hanami picnic in early April...
3. Matsumoto Castle
Many castles around Japan are beautiful spots for Hanami but Matsumoto in particular is stunning and makes for the perfect day-trip from Tokyo. The cherry blossoms around Matsumoto Castle ( or "Crow Castle" as it is sometimes refereed to because of its black colour) will be at their peak around mid April.
2. The Philosopher's Path, Kyoto
Enjoy a pleasant stroll along this path which picks its way between some of Kyoto's famous temples and will be canopied with cherry blossoms in early April.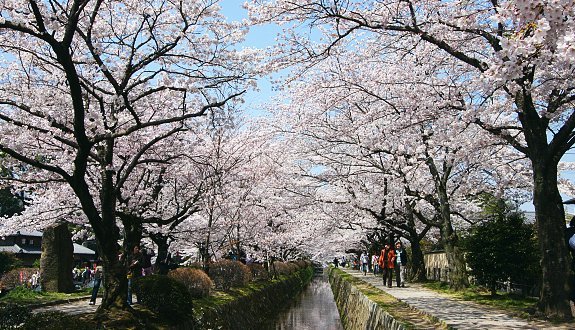 1. Fuji Five Lakes
Who can resist all those cherry blossoms with Mt. Fuji as your backdrop? It is the quintessential experience of Japan. The best viewing spot is the Northern shores of Lake Kawaguchi but don't forget to check out the Chureito Pagoda (pictured, entry free) too!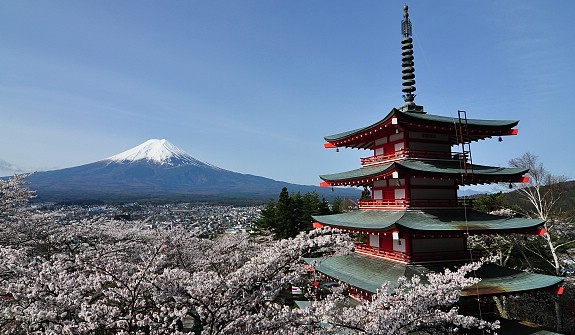 Image Source
What's your favourite hanami spot in Japan?