Thinking of attending a Tanabata festival this summer? Here are some alternatives to the larger maintain-stay Tanabata festivals in Sendai and Hiratsuka that are worth checking out (click the image for more information)...
1. Asagaya Tanabata Matsuri (July 1st - 7th)
Probably the 3rd largest Tanabata festival in Japan...
2. Zojoji Tanabata Festival (July 7th)
In the shadow of iconic Tokyo Tower, this event promises to be stunning.
3. Gotemba Kogen Resort Tanabata Illumination Display
This event (including a nighttime illumination) is being hosted by Gotemba Kogen Brewery between July and August. Click the following image for directions on how to get there.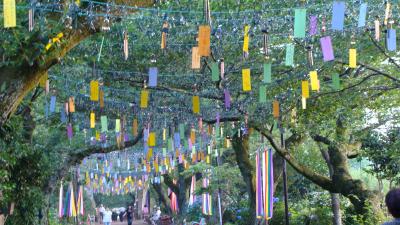 4. Tokyo Disneyland Tanabata Festival (July 1st - 7th)
Tokyo Disneyland
often celebrates the Tanabata Festival featuring a greeting parade with Mickey as Altair and Minnie as Vega.
5. Fussa Tanabata Festival
This festival held in the first week of August is another large-scale event...
Happy Tanabata everyone!